Wealth Management & Retirement Income Planning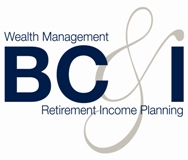 Who We Are


BC&I Wealth Management (BC&I) was founded by Randall Schumacher and James Ball 'JB' in 1984 and is located in Burnsville, MN. BC&I affiliates with Securities America, Inc., an independent Broker/Dealer providing processing, product due diligence, compliance and oversight, service and technology.
Our firm specializes in corporate retirement and 401(k) plans and individual wealth management advisory services with over $250 million assets under management. It is our goal to provide integrity, planning soluctions, and quality service and support to all our clients.
Our Mission Statement
BC&I Wealth Management is committed to creating and maintaining life long client/advisor relationships. We understand that our client's faith, family and community are an integral part of the financial and investment planning process. We believe it is our responsibility to continually support those values through trust, integrity and service.
Providing Objective Counsel
We strongly believe that the independent fiancial professional business model is the one that puts both the clients' and the advisor's interests into harmony. As an independent firm, we can provide fair and objective counsel to clients without the undue pressure of sales quotas or proprietary product restrictions. In the end, we believe clients can be more assured that their fianancail goals are being appropriately placed in the center of the planning and investing process.
Meeting Your Personal Needs With
Powerful programs and planning concepts designed to take you where you want to go.
Insurance protection to help mitigate the risk of unforseen circumstances.
Retirement programs designed to help you make the most of your retirement years.
Education savings plans for children or grandchildrens' college years.
And much more, including business and continuity planning, employer retirement plan solutions and legacy planning.