Wealth Management & Retirement Income Planning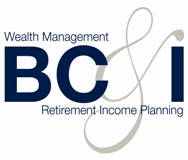 Who We Are

BC&I Wealth Management (BC&I) was founded by Randall Schumacher and James Ball 'JB' in 1984 and is located in Burnsville, MN. BC&I affiliates with Securities America, Inc., an independent Broker/Dealer providing processing, product due diligence, compliance and oversight, service and technology.
Our firm specializes in corporate retirement and 401(k) plans and individual wealth management advisory services with over $200 million assets under management. It is our goal to provide integrity, planning soluctions, and quality service and support to all our clients.
In addition to Randy and JB, BC&I Wealth Management includes representatives Rob Starkey and Tom Karner.
Michelle Straub and Cary Stege provide our firm with daily office administration, client service and support and back office processing.
Our Mission Statement
BC&I Wealth Management is committed to creating and maintaining life long client/advisor relationships. We understand that our client's faith, family and community are an integral part of the financial and investment planning process. We believe it is our responsibility to continually support those values through trust, integrity and service.
Our Investment Approach
We provide financial planning and retirement planning tools to develop and maintain a long-term and ongoing financial strategy. We create and have access to disciplined institutional portfolios for individual investing, business and endowments. Portfolio allocation is based on risk tolerance, time horizon and goal setting strategies. Diversification and asset allocation do not guarantee positive results. Loss, including loss of principal may result.
Products and Services
Retirement Planning: 401(k) Plans, SEP Plans, Simple IRA, Profit Sharing and Defined Benefit
Executive Benefits: Deferred Compensation, Financial Planning
Business Continuation: Buy/Sell Agreement Funding; Estate Planning
Individual: Life Insurance and Annuities
Investment Accounts: IRA, Individual & Joint, Endowment & Foundation, Trusts, Corporate